GOOD NEWS ABOUT OUR 2020 PROGRAM!
The Blackheath History Forum's 2020 season was cancelled because of the various pressures associated with the current Covid19 environment, but we have now decided to deliver presentations online. All sessions will be streamed on our YouTube channel at 4pm on the indicated date. Click here to visit our YouTube channel.
Please tell all your friends, followers of the Blackheath History Forum and history lovers – and now they can be from all over the world!
Asking a question or commenting: Viewers can comment and ask questions using the 'Live Chat' feature. If it is your first time using this feature, you may need to follow some start-up directions that will appear in the chat text box. The chair of the talk will pose these questions and comments to the speaker at the end of the talk as part of the live stream. Please note that all questions and comments are restricted to 200 characters. Viewers are able to continue to comment on the video after the live stream ends, however we cannot guarantee that the speaker will be available to respond to these.
---
Aug  22
Mark Dunn
Historian
Author of The Convict Valley: The Bloody Struggle on Australia's Early Frontier
(Allen & Unwin, 2020)
Click here to watch the recorded presentation.
The Intimacy of the Frontier in the Colonial Hunter Valley
In 1790, five convicts escaped from Sydney in a boat only to be swept ashore in a storm on the long sandy beach north of Newcastle.  These men were taken in by Worimi people around Port Stephens and lived amongst them for the next five years.  So begins the history of connection and interaction between Aboriginal people and British in the Hunter Valley of NSW.  Now best known for its vineyards, beaches and coal mines, the history of convicts and Aboriginal people has largely disappeared from the story of the Hunter Valley.  Their stories are intertwined and tangled from the start.  Aboriginal people were employed early to track run-away convicts, others assisted convict artists Joseph Lycett and Richard Browne, with others acting as guides for soldiers and their commandants.  When the Hunter opened to free settlers after 1822, Aboriginal guides were used extensively to locate land and to help explorers, with others working on farms and estates during harvest.  But there was also a stirring of resistance and violence to the onrush of settlers and their stock, with two years of ongoing clashes, retaliations and an eventual massacre resulting.  What is striking amongst all of this is the intimacy of the frontier.  People on both sides knew each other well.  In my talk I will draw upon the rich and varied stories from my new book The Convict Valley: The Bloody Struggle on Australia's Early Frontier and explore these connections, both good and bad, and chart the changing nature of the relationship as the power dynamics shifted.
Bio: Mark Dunn is a professional historian with over 25 years' experience in researching, writing and presenting history.  He grew up in the Hunter Valley in NSW where he developed his love of history and interest in heritage, completing a PhD on its colonial past in 2015. He co-presented history on Fbi Radio Sydney on Scratching Sydney's Surface for over eight years and has appeared as a historian and expert on six series of Who Do You Think You Are? (Australia) and has written extensively for the Dictionary of Sydney.  He was awarded the C.H. Currey Fellowship at the State Library of NSW in 2016 and has served as a member and deputy Chair of the NSW Heritage Council, as President of the History Council of NSW and Chair of the Professional Historians Association NSW & ACT and member of the NSW ADB working party and revision sub-committee.  The Convict Valley: The Bloody Struggle on Australia's Early Frontier (Allen & Unwin 2020) is his first book. This book is available at Gleebooks Blackheath.
---
Sept  5
Gary Werskey
(NSW History Week Lecture)
Co-founder and immediate past president of the Blackheath History Forum
Author of the forthcoming Picturing a Nation: the Art and Life of A H Fullwood
(NewSouth, 2021)
Click here to watch the recorded presentation.
Australia's Settler-colonial Art: Its Origins and Legacies
Settler-colonial art — better known as 'Australian Impressionism' – has had an enduring appeal for Australian art lovers for more than a century. In November, this love affair will be re-kindled when the Art Gallery of NSW launches a major retrospective celebrating the work of Arthur Streeton.
In this talk I want to challenge current accounts of the origins and nature of this art movement, before explaining how and why it gained such a hold on our imagination. I'll do so by previewing an exhibition that will open at the National Library of Australia in March 2021. Entitled 'Imagining a Nation: The Artists of the Picturesque Atlas', it will explore through words, pictures, and even music the vision of Australian history and society inscribed in the art of this era. Think 'Advance Australia Fair'.
Bio: Gary Werskey is an Hon. Associate of the University of Sydney's Department of History. Trained at Northwestern and Harvard Universities, he held teaching appointments at Edinburgh, Bath, and London Universities before taking up executive positions at the University of New South Wales. In retirement he co-founded the Blackheath History Forum, serving as its Chair between 2015 and 2018. His Picturing a Nation: The Art & Life of A.H. Fullwood will be published next March by NewSouth Books, in association with the NLA exhibition 'Imagining a Nation', which he has also co-curated.
---
Sept 19
Alice Gorman
Space archaeologist
Author of Dr Space Junk vs the Universe: Archaeology and the Future
(NewSouth, 2019), short-listed for 2020 NSW and Queensland literary awards.
Click here to watch the recorded presentation.
From Earth to Eternity: Archaeology in Space
In this talk, Dr Alice Gorman (aka Dr Space Junk) takes the audience on a tour of the artefacts humans have left behind in the solar system. Starting with Blackheath's famous playground rocket, the tour ends beyond the edges of the solar system where the Voyager 1 and 2 spacecraft are heading deep into interstellar space. Along the way, we consider what the archaeological record in space says about humanity and its future.
Bio: Associate Professor Alice Gorman (Flinders University) is an internationally recognised leader in the field of space archaeology and heritage. Her research focuses on space junk, planetary landing sites, off-earth mining, rocket launch pads and antennas. She is Co-PI on the International Space Station Archaeological Project, the first archaeological study of a space habitat. Alice's book Dr Space Junk vs the Universe: Archaeology and the Future (NewSouth Books, 2019) won the NIB Literary Award People's Choice and the John Mulvaney Book Award. She is a mentor in the UN Office of Outer Space Affairs Space4Women Network. Alice tweets as @drspacejunk and blogs at Space Age Archaeology. Dr Space Junk vs the Universe is available at Gleebooks Blackheath.
---
Oct  3
David Walker
Inaugural Australian Studies chair, Peking University,
Author of Stranded Nation: White Australia in an Asian Region (UWA Press, 2019)
Click here to watch the recorded presentation.
From 'Anxious Nation' to 'Stranded Nation': whatever happened to Australia and Asia?
David Walker will discuss his two histories examining Australia's responses to rising Asia. Anxious Nation examines Australian responses to Asia from the 1850s down to the 1930s. His new book Stranded Nation picks up the story from the 1930s and takes it to the 1970s. The discussion will introduce a varied cast of historical figures with differing opinions on Australia's place in the Asian region from those who harboured deep anxieties about the erosion of 'white' Australia, to those who encouraged closer engagement. It addresses a history of race, place and belonging in a world suddenly shaken and transformed by decolonisation and by British disengagement from its Empire as it turned towards Europe. The talk will touch upon the range of schemes that the Australian government introduced to position the country as an 'Asia-friendly' neighbour and the influence of Asian students and visitors in undermining the credibility and moral foundation of the 'White Australia Policy'.
Bio: David Walker recently completed Stranded Nation: White Australia in an Asian Region (UWA Publishing 2019), a companion volume to Anxious Nation: Australia and the Rise of Asia, 1850 to 1939 (UQP, 1999). With Agnieszka Sobocinska, he edited Australia's Asia: From Yellow Peril to Asian Century (UWA Publishing, 2012). A collection of his Asia-related essays has appeared as Encountering Turbulence: Asia in the Australian Imaginary (Readworthy, 2013). He has also written a 'personal history', Not Dark Yet (Giramondo, 2011) exploring family, memory and his experience of becoming 'legally blind'. A Chinese translation (光明行 《光明行》. ) was published in 2014. He is an Alfred Deakin Professor at Deakin University and an Honorary Professorial Fellow at the Asia Institute, University of Melbourne. He is a Fellow of the Academy of the Social Sciences in Australia and a Fellow of the Australian Academy of the Humanities. He received an AM in 2018. From 2013 to 2016, he was the inaugural BHP Chair of Australian Studies at Peking University.
---
Oct  17
Lynette Russell
Professor of History at Monash University
Co-author of Australia's First Naturalists: Indigenous People's Contribution to Early Zoology (NewSouth, 2019), winner of Whitley Award for Historical Zoology.
Click here to watch the recorded presentation.
Indigenous Zoologists: Thinking, writing and presenting interdisciplinary histories.
As a writer who has traced their heritage to 'both sides of the frontier', convict and Aboriginal, I have, over the past 30 years, used this as a lens to explore early Aboriginal-European interactions. These interactions run the full gamut from violent and hostile to domestic and familial. A key concern is always how we know what we know and how knowledge of the past has been depicted in the popular arena. In Australia's First Naturalists we were able to show moments of friendship, exploitation, and collaboration which I will explore here. A hallmark of my career, publications and research has been to work in an interdisciplinary space. Doing this has seen me collaborate with archaeologists, archival systems scientists, linguists, geneticists and most recently the zoologist Penny Olsen. In this talk, I will reflect on how working with these scientists has enabled me to create a much more complete and nuanced picture of the past, despite the potential pitfalls of working with different knowledge systems. In addition, I have sought to document and reveal Indigenous agency and knowledge in much of my writing.
Bio: Lynette Russell is an Australian Research Council Laureate Professor at Monash University, in Melbourne. She is an anthropological historian specialising in Australian Aboriginal societies. She is the author of many books, most recently the award-wining Australia's First Naturalists: Indigenous Peoples' Contribution to Early Zoology which was a collaboration with the acclaimed zoologist Penny Olsen. This book is available at Gleebooks Blackheath.
---
Oct  31
Patrick Mullins
Writer and academic
Author of Tiberius with a Telephone: the Life and Stories of William McMahon
(Scribe, 2019), winner of the 2020 NSW Premier's Prize for Non-Fiction and short-listed for the 2020 National Biography Award.
'None of you will ever believe it': writing the biography of Billy McMahon
William — or Billy — McMahon has long been regarded as Australia's worst prime minister. As a minister of two decades' experience in the Menzies, Holt, and Gorton governments, McMahon came to office in 1971 well-prepared to lead. But party infighting, an exhausted policy agenda, the loss of public confidence in his abilities, as well as an 'It's Time' factor, brought him undone, and he led the Liberal-Country party government to its first defeat in twenty-three years, at the hands of Gough Whitlam's Labor Party. After his retirement from parliament, aware of the disregard in which this ignoble defeat left him, McMahon declared that he would write an autobiography that would correct the record. He worked on that book for the next six years — only to die, in 1988, before that autobiography could be published.
In this talk, I will explore how McMahon sought to regain control of the story of his life while writing that autobiography. I will discuss how McMahon's determination to correct the public record echoed his long-standing regard and belief in himself, and locked him into a story that would not be accepted either by publishers or his own ghostwriters. I will discuss how writing McMahon's biography required me to resolve the differences between his life, as he understood it, and how it could be documented by me as his biographer, and I will reflect on how these competing views caused the methodology and stability of the other into question.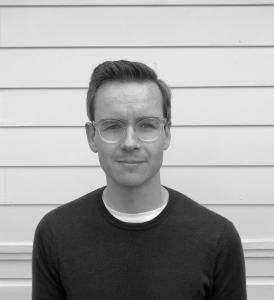 Bio: Patrick Mullins is a Canberra-based academic and writer. He has a PhD from the University of Canberra, where he is currently an adjunct assistant professor in the Centre for Creative and Cultural Research. Tiberius with a Telephone, his biography of Billy McMahon, was published by Scribe in 2018 and was the winner of the 2020 Douglas Stewart Prize for Non-Fiction at the NSW Premier's Literary Award. His second book, The Trials of Portnoy, was published by Scribe in 2020. Tiberius with a Telephone is available at Gleebooks Blackheath.
---
Nov 14
Terry Irving
(V G Childe lecture)
Radical historian
Author of The Fatal Lure of Politics: the Life and Thought of Vere Gordon Childe
(Monash Publishing, 2020)
From the Rising Tide to Govett's Leap: The Socialist Life of Gordon Childe
In 1933, Gordon Childe startled his students in Edinburgh by lecturing them about how prehistory could play a part in the struggle against fascism. In 2019, a group of young scholars at a European Association of Archaeologists conference took the published version of Childe's lecture to initiate a discussion of how archaeologists might use their knowledge to defend progressive Europe against the incipient fascism of right-wing populism. These examples remind us that Childe's legacy is political as well as scholarly. The Fatal Lure of Politics (Monash University Publishing, 2020), my biography of Gordon Childe, makes the point by reversing the sequence of scholarship and politics in his life. Academics often assume Childe was an archaeologist who discovered Marxism; my book shows that he was a labour intellectual who took his well-established interest in revolutionary change into the study of archaeology. It also shows that Man Makes Himself (1936), What Happened in History (1942) and other publications were not, as one archaeologist has written, examples of 'haute vulgarisation', but part of a sustained project – from 1936 to 1956 – to introduce historical materialism into 'wider democratic circles'. They were his contribution to the struggle for socialism. In today's lecture I will sketch Childe's socialist life from the 1910s to his death in 1957 under six headings: discovering the 'rising tide' of socialism in Sydney; becoming a revolutionary in Oxford; vacillating in Sydney and Brisbane; consorting with Communism in Britain; revolutionising prehistory; and rationalising at Govett's Leap.
Bio: Terry Irving, radical historian and educator, is Honorary Professorial Fellow at the University of Wollongong. His books include Radical Sydney (with Rowan Cahill), Childe and Australia (with Peter Gathercole and Gregory Melleuish), Class Structure in Australian History (with Raewyn Connell), and The Southern Tree of Liberty. He was editor of Labour History: A Journal of Labour and Social History and a founder of the Free University (Sydney). www.terryirving.net